Arrested in Jacksonville, FL?
When you're looking for a Criminal Defense attorney in Jacksonville Florida, you can call Graham W. Syfert, Esq., P.A. Practicing Criminal law in primarily Jacksonville, Jacksonville Beach, Duval County, Nassau County, and Clay County, he focuses on defending the people of Florida, under the constitution, and the laws of the state. You are innocent until proven guilty, and the of Jacksonville working at Graham W. Syfert, Esq., P.A. are here to see that your rights are maintained.
Many want to know what an attorney in Jacksonville costs. It varies based upon the charges that you or your loved one is facing. Whether you are charged with a misdemeanor or a felony, or whether you are anywhere in Florida or Georgia, you can call 904-383-7448 for a free quote.
Graham Syfert has been protecting your legal rights since 2006.
Duval Criminal Defense Lawyer
If you are looking for a Duval Criminal defense attorney in Jacksonville, it is possible that Graham Syfert is the best attorney for your case. Whether you are ticketed for speeding or facing felony charges, you should have the best possible representation in Jacksonville, FL.
Contact us with the below web form, and you will have the option to encrypt your connection. Please be careful with what information you pass over the web in an unencrypted form.
Florida Statutes (All Statutes are locally hosted)
Click Here to Contact us Via Web Form
Biography of Attorney Graham Syfert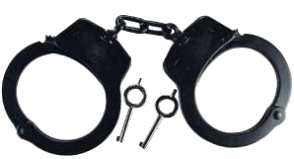 E-Sign Retainer Agreement
Representation in Computer Crimes
Drug Crimes
Public Intoxication
Marijuana Possession
Larceny / Grand Theft
Computer Crimes
Controlled Substances
Open Container